INXEBA: What The Hashtag #KwandaSays Is All About.
I am sure you've seen the hashtag #KwandaSays on Twitter this week and you've been wondering what it's all about?
It's no secret that the character, Kwanda is a favourite amongst many mainly because of his one liners and clapbacks. Played by Niza Jay; Kwanda , a young city boy who is sent up to the mountains to take part in the passage of manhood. His mentor and caregiver Xolani (Nakhane) is selected to look after him because he's known for being able to deal with "city initiates", known to be "softer" than the boys from the villages. Niza simply killed this role and gave the character life which is why he's also a favourite of mine.
"Kwanda and his lines represent a generation that questions, interrogates and challenges. The T-shirts represent a need to self-define and self assert, a need which we all share and a need that deserves to be fulfilled. #KwandaSays what many of us wish we had the balls to say." says Niza, who invited me to take part in the photoshoot for the #KwandaSays t-shirts.
I absolutely enjoyed myself and was honoured to be part of this shoot as I got to meet an awesome bunch of gay men and got to shoot with awesome photographers (shout-out @HakeemtheDreem and @Dokta_M). I have been advocating for this movie since the time I saw it last year, our stories as gay black Xhosa men need to be told and we need to interrogate ourselves as to why some things make us uncomfortable that we end up reacting in a violent manner. Anyway, rant for another day as this piece is about #KwandaSays.
Enough chitchat, take a look at the fire snaps that Dokta and Hakeem took and make sure to check out the competition at the end of the article to win your own "How Can Love Destroy A Nation" T-shirt.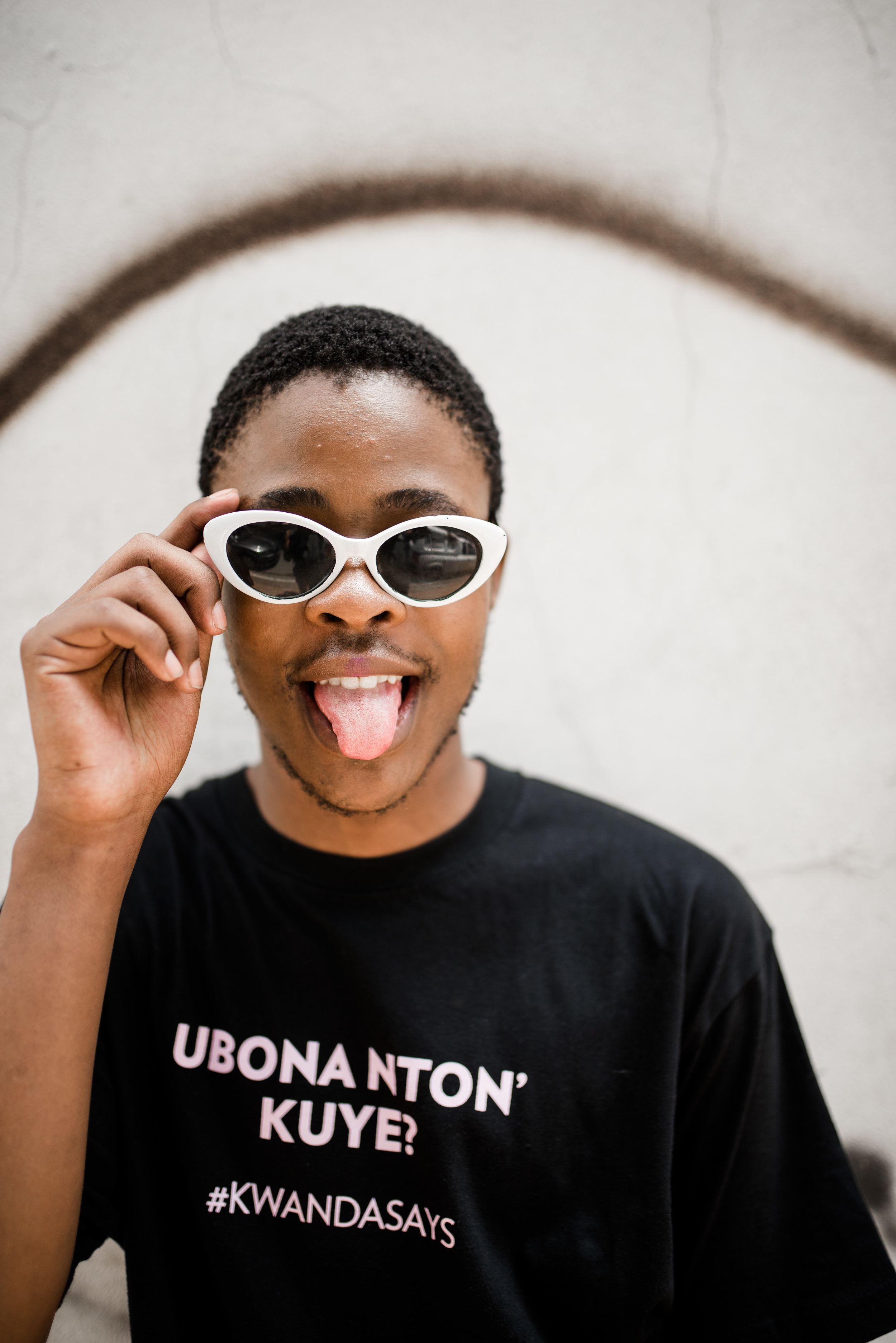 To win your own "How Can Love Destroy A Nation" T-shirt simply tell me who plays the role of Kwanda in Inxeba The Wound? Leave your answer in the comments and social media handles (Twitter or Facebook) so we can contact the lucky winner.
Please note this will be a lucky draw, so please don't kill me if you don't win. :-)